Now ADHD has become one of the most common neurodevelopmental disorders in childhood. It was commonly seen in children, but now adults have also been seen to be affected by it. Children with ADHD may primarily have trouble paying attention and controlling impulsive behaviors. Children with ADHD may act without thinking about what the consequences will be. Sometimes they become overactive.
Often, ADHD is best treated with a combination of medication and behavior therapy. For preschool aged children (3-5 years of age) with ADHD, behavior therapy, particularly training for parents, is recommended as the first line of treatment. And the best paper planner for ADHD is also helpful.
Diagnosing ADHD usually includes a checklist or best planner for rating ADHD symptoms. and it needs a history of the child from parents, teachers, and sometimes, the child.
What works best for whom depends on the child and the family. We can say a good treatment plan will include a combination of close monitoring with an ADHD-friendly planner, consistent follow-ups, and proper changes as per needs.
You may have tested and used dozens of planners to get the best results. keeping it in mind that you have struggled a lot with ADHD planner. We have collected some ADHD-friendly planner tips for using printable and digital planners. And you might not have to face the common issue of how to use a planner for ADHD? And also we are disclosing a planner for people with ADHD.
1. Easy to Remind:
It is a must to use an ADHD planner regularly to be effective. Put or paste it in the place which is the most visible point in your home and office. And always look at your planner first in the morning to have a clear and up-to-date plan.
Also, look at your planner to remind you of your activities throughout the day.  And update it with new appointments as they are to be arranged.
2. The Printable and Digital Planner are Sufficient Alone:
It is seen that some people use multiple types of planners as one for home, and another for office. However, most experts recommend only a single one as the best planner for ADHD professionals
.
Having two planners might seem logical, but it creates confusion and overwhelms. Keeping things simple helps a lot. One type of planner is sufficient for your whole life. You organize the planner and not the planner you.
3. Helpful in setting up planning for the day, week, and month:
As we have already said, therapy is one of the main factors in treating  ADHD. And you can't be successful without following a proper schedule.  Reading daily a journal with the planner helps a lot.
This day planner for ADHD is the best tool for setting up routine activity plans for the day as well as for the week and month. These could be meetings for work, personal appointments like visiting the dentist, as well as time with family and friends. Suppose you want to do something once a week or maybe once a month, then it is supportive for you.
4. Supports in Achieving Goals For ADHD:
You know that the goal plays an important role in everyone's life. Nobody can reach the desired destination without fixing a goal. When we talk about ADHD, it becomes more important to have a goal.
An ADHD Planner template bundle teaches you step by step how to work with your personality. And it not only sets up home routines, but it will help to set up goals. And an ADHD planner reminds you of your current position for achieving goals. You could just print it out and stick it in a binder or paste it wherever you want.
5. Helpful in Time management for ADHD:
An ADHD person needs to manage time as per your capacity.  And surveys show that they require a little gap between the two tasks. You must schedule a transition time between the two appointments.  If you follow this, you can avoid feeling irritable, anxious, and angry.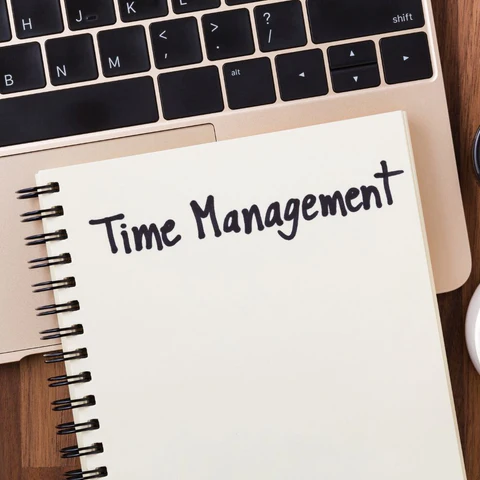 This ADHD planner helps you arrive on time for all your appointments. And the more you use your planner, the better result you get. will get at estimating travel time.
6. Do's and Don't Do's list:
It's nice if you have a list always in front of you that reminds you this is wrong and this right. In most cases, it has seemed that many bad habits can be avoided with regular guidance.
7. An ADHD Daily Planner Keeps Track Records:
Yes, it's right that the best daily planner for ADHD can help you stay organized by keeping track of homework, assignments, due dates, and deadlines, along with all the extracurricular activities. By writing down 'fun' activities in addition to homework assignments you may be more excited and motivated.
8. Provide Data for Analysis:
It's a nice way to improve yourself by analyzing your own data. The ADHD planner collects your activity data which helps you to check your depth in depth. There is no use of data if you are not introspecting on it.
9. Improve Work Quality and Capacity:
When you realize your shortcomings, you try to improve them. A planner helps a lot with this. It provides a huge advantage to people with ADHD.
10. Budget Overview:
Finances have a big role in our lives. And our mismanagement becomes a cause of stress. It is better to manage it before it becomes stressful. And stress is a huge blow for an ADHD person. You got a scope here in this planner to see your budget records. It is the main part of the best ADHD planner for students.
11. Meal Planning:
It is necessary to have a portion of healthy food for an ADHD person. This planner can help in choosing the right food as per the recommendation of your physician.
Conclusion:
Finally, we wish you happy planings. And it's a fact that an ADHD printable planner is useful in treating  ADHD. Remember, the planner is just a help for ADHD people, not a remedy. And the planner is the actual need for unorganized people, even if they are not ADHD people.